Anniversary, updates and new destinations
Paris, May 1st, 2021 | On the occasion of its first anniversary, Air Similan is proud to announce several important updates today.
First of all, Air Similan thanks Terminal 1 at Paris-Charles de Gaulle airport for its good and loyal service during exactly one year of flight operations. However, this terminal, closed since March 2020 due to the COVID-19 pandemic, is no longer very practical for Air Similan operations, due to its age and its significant distance from the southern doublet of the airport – regularly the only one in service during this period of crisis. It was therefore decided for the French airline to move to new, more modern, practical and innovative terminals.
From now on, for a flight within the Schengen area operated by a single-aisle aircraft, our planes will be located at terminal 2F, at gates F48, F49, F50, F51, F52, F53 and F54 (corresponding respectively to positions F68, F70, F80, F82, F86, F90 and F92). For a short- or medium-haul flight outside the Schengen area operated by a single-aisle aircraft, our planes will be located at terminal 2E, at gates L25, L27, L29, L31, L33 and L35 (corresponding respectively to positions E09, E13, E17, E21, E25 and E29). Finally, for a flight operated by a wide body aircraft, our planes will be located at terminal 2E, at gates L46, L44, L42, L22 / L24, L26 / L28 and L30 / L32 (corresponding respectively to positions K09, K17, K21, K53, K59 and K65).
This terminal update at Roissy also prompted Air Similan to define its gates more concretely at Nice-Côte d'Azur airport. In this airport, it is always at Terminal 2 that you will find Air Similan however, for a flight within the Schengen area, our planes are located at positions 42, 44, 46A, 46C, 48A, 48C, 50A and 50C. For a flight outside the Schengen area, our aircraft are located in positions 52A, 52C, 54A and 54C.
Moreover, in line with recent innovations within MyFlightway Group, Air Similan is following this general rebranding by offering a slight update to its livery; in fact, the MyFlightway Group logo, which can be found on all aircraft in the fleet between the cockpit and the front doors of the aircraft, has been completely changed. As a result, Air Similan pilots can now download new versions of the airline's livery, incorporating this brand-new logo.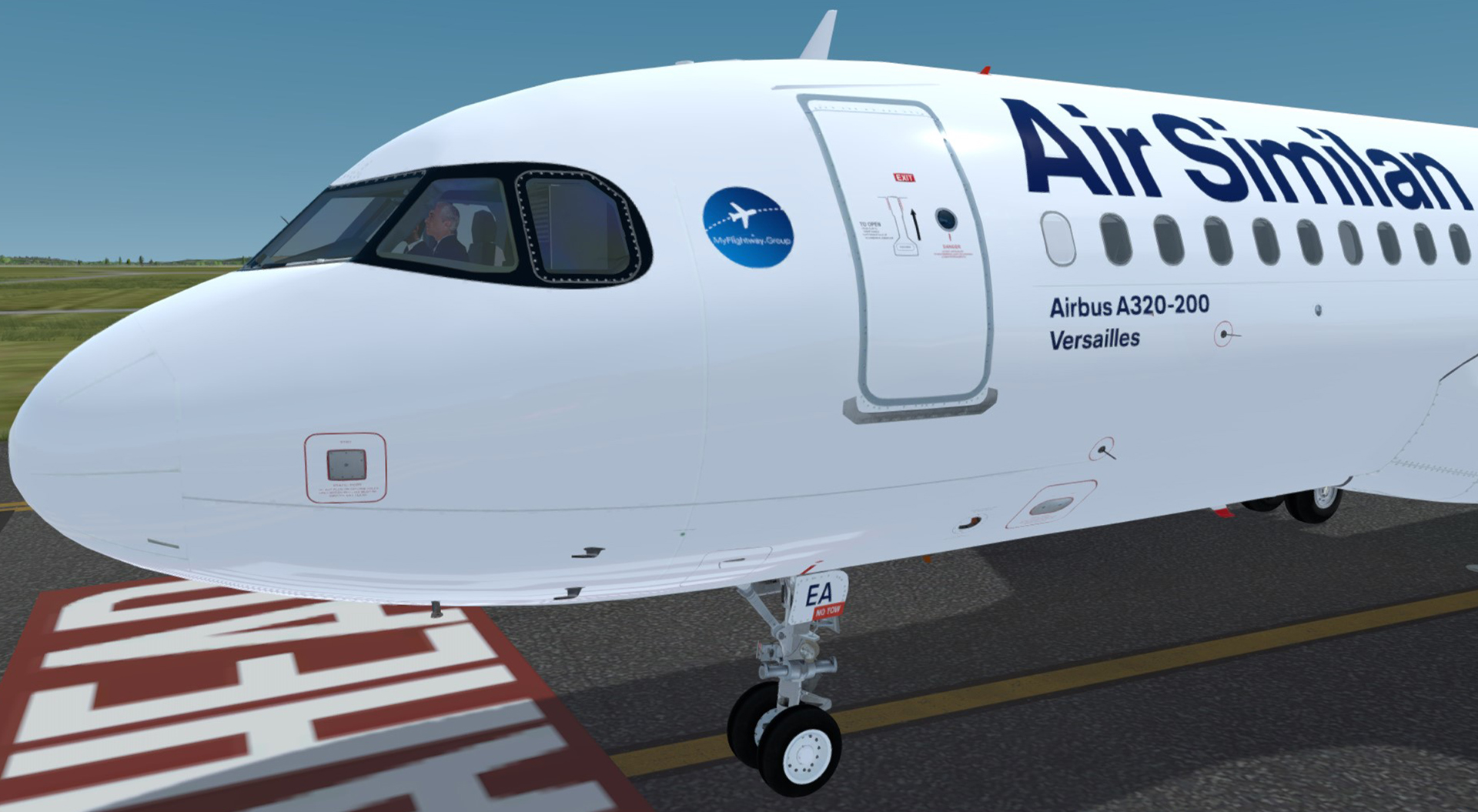 Air Similan took advantage of this livery modification to make some corrections to some of the existing liveries, in addition to standardizing certain systems specific to the airline (as in the A320 Flight Sim Labs or the 737 PMDG), to develop a complete Fleet pack for the Boeing 737 PMDG NGX and update the Air Similan Airline Pack for all versions of the A320 Flight Sim Labs, with the receipt of ACARS messages from the company including the Gates at all airports served by Airbus A320 by Air Similan; the Gates are obviously updated in accordance with the changes of terminals mentioned above. The Air Similan Sound Pack for the A320 Flight Sim Labs is also under development.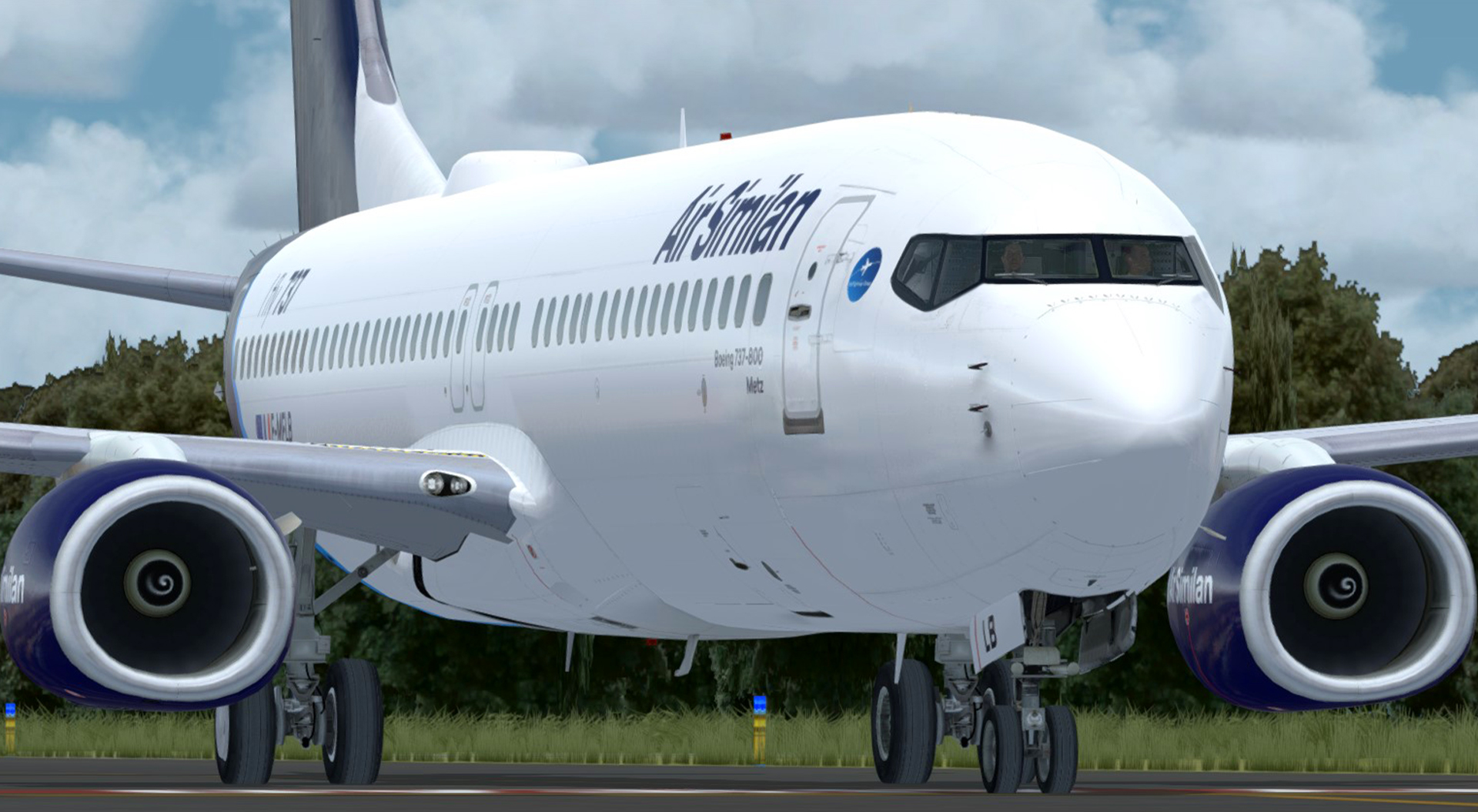 Also, after several months of testing, Air Similan is proud to announce the entry into service of its two Boeing 787-9 received at the end of 2020. The aircraft are configured to accommodate 268 passengers in a three-class configuration, with 28 seats of a latest generation Business class configured as 1-2-1, allowing each passenger direct access to the aisles. This Business class is equipped with flat beds as well as large high-definition screens. The airline's 787s also have 28 Premium Economy seats and 212 Economy class seats. With Premium Economy, enjoy many additional benefits, such as 50% more legroom, more personal and purposeful service, increased baggage allowance, an amenity kit, a larger individual screen, a complimentary welcome drink, an à la carte menu and dishes served in porcelain dishes, priority check-in and boarding, access to the lounges at the airport...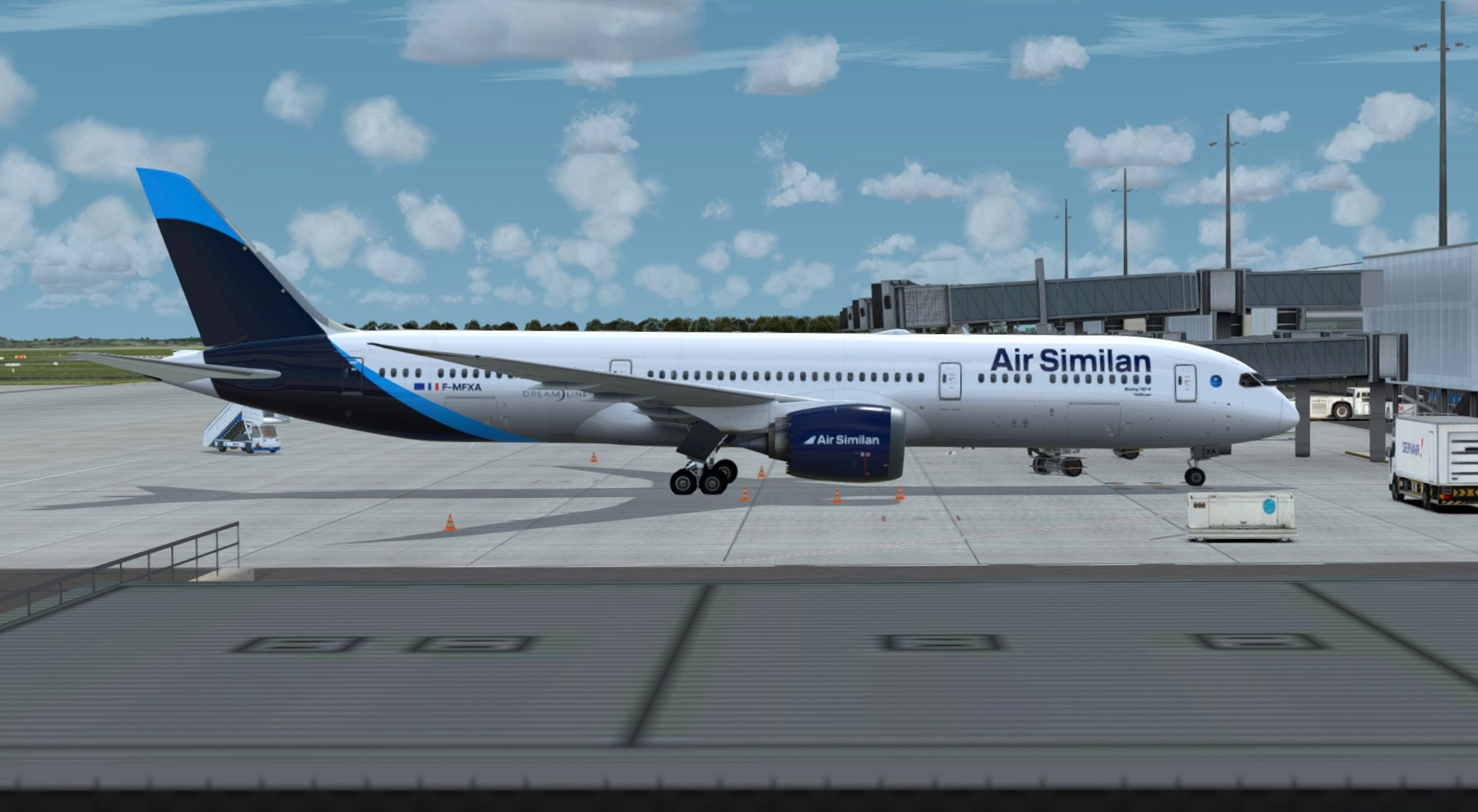 Both aircrafts will go into service today on an unprecedented network. While a large number of airlines are deploying large capacity aircraft to distant destinations, Air Similan has preferred to focus on short- and medium-haul in addition to its fleet of Airbus A320 and Boeing 737. The Boeing 787-9 of Air Similan will initially enter service on its lines to Athens, Helsinki, Lisbon and Moscow, each complemented by a line operated by Airbus A320 and one operated by Boeing 737.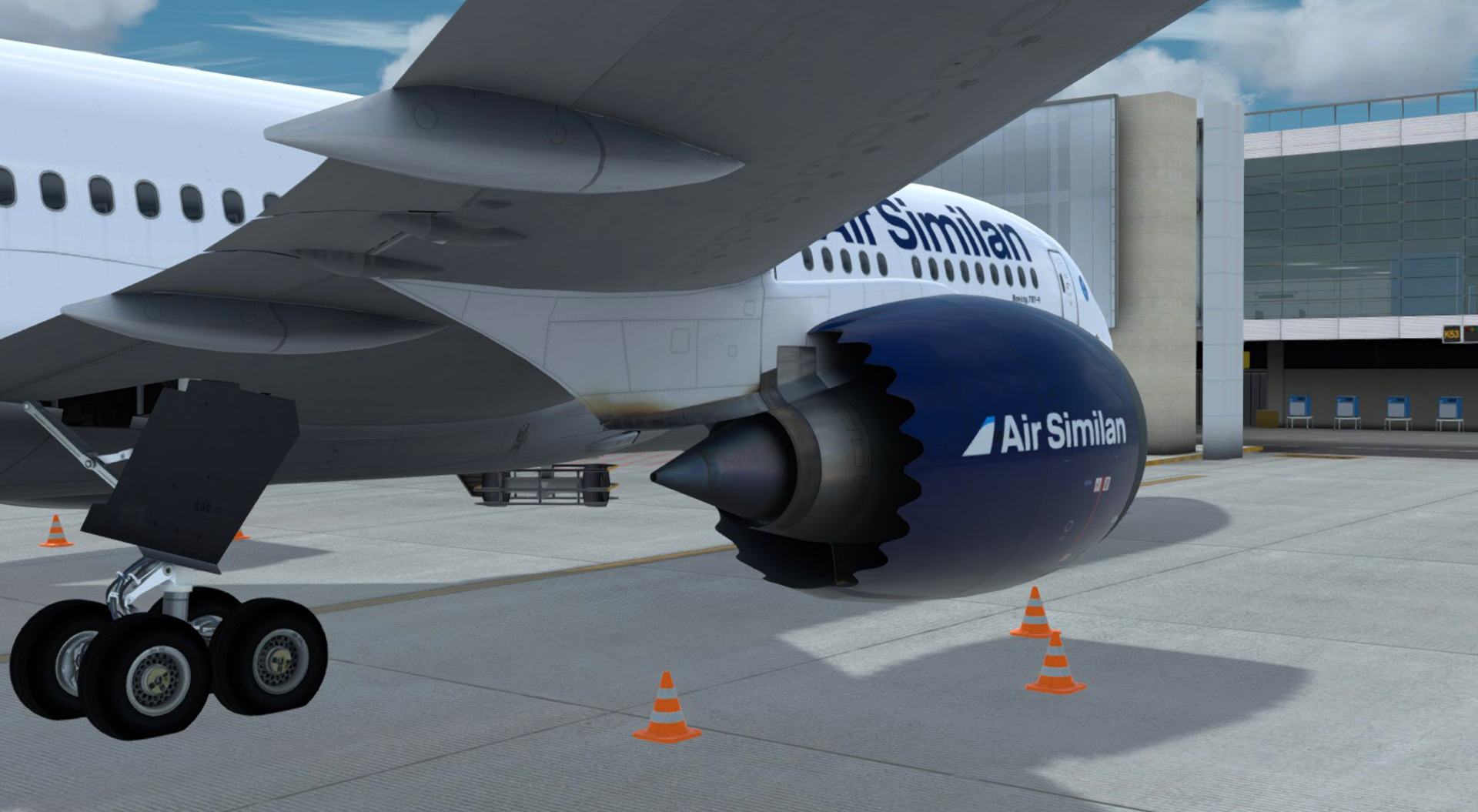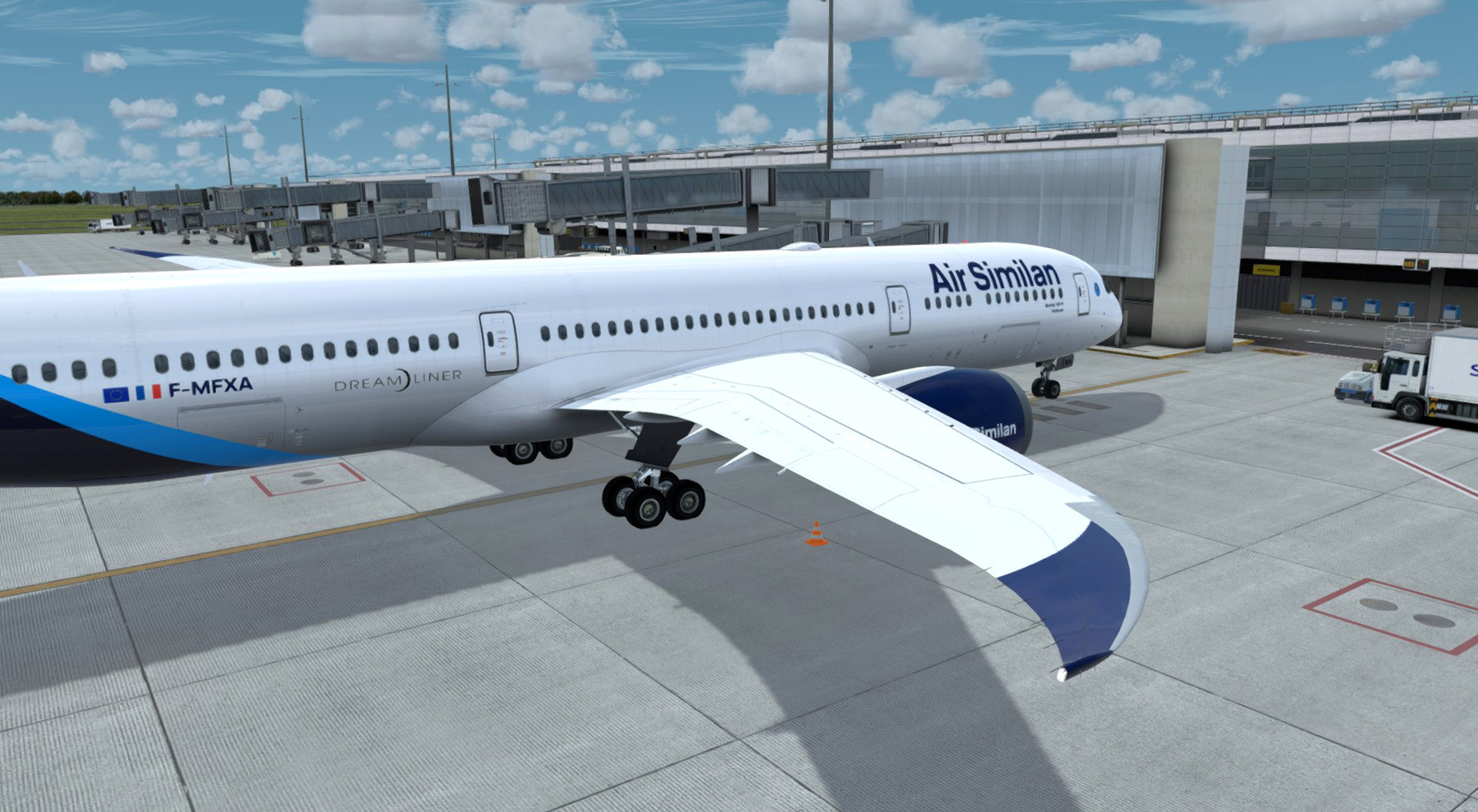 Finally, at the beginning of May, Air Similan is adding three destinations to its medium-haul network with services to Beirut, Istanbul and Tel Aviv. The airlines will connect Paris to Beirut with its Airbus A320-200, configured to accommodate 154 passengers in a two-class configuration with 16 Business class seats that can convert to real flat beds and 138 economy class seats equipped with the last entertainment systems. The new Istanbul airport will be connected to Paris with three flights: one operated by Airbus A320-200, one by Boeing 737-800 and the last by its brand-new Boeing 787-9. Finally, Air Similan will connect Paris to Tel Aviv Ben Gurion Airport by Airbus A320-200 as well as by Boeing 787-9.